A package of 9 projects are earmarked to benefit from Crewe's Towns Fund allocation. The projects focus on community spaces and connected places, town centre regeneration and culture and heritage.
Pocket Parks
Plans for eight Pocket Parks in Crewe aim to see them become more attractive and better equipped spaces for people to spend time and enjoy physical activity.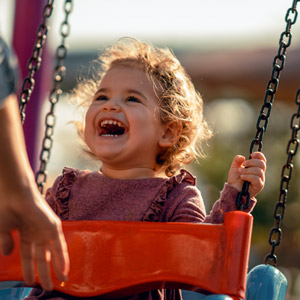 Warm and Healthy Homes
Led by Cheshire East Council, this project is a targeted housing improvement programme and aims to fund repairs to older energy inefficient homes.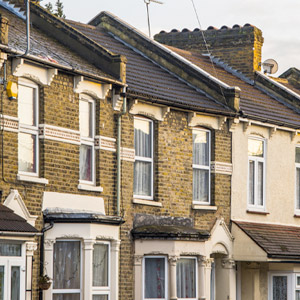 Repurposing our high streets
This project will seek to tackle the long-term vacancy of smaller commercial units in the town centre.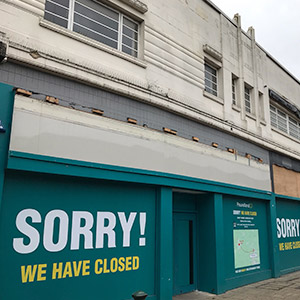 Mill Street Corridor
The Mill Street Corridor project aims to deliver an active travel route linking the town centre with the existing railway station and proposed HS2 hub – encouraging more people to cycle and walk.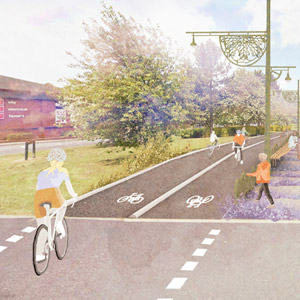 Valley Brook Green Corridor
Valley Brook forms a natural but forgotten corridor across the south of Crewe. This project will offer good quality green space in Crewe to improve health and wellbeing locally.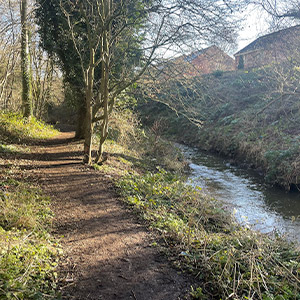 Cumberland Arena
The Cumberland Arena is already a key leisure site for Crewe, but it has the potential to do more for the local and wider community.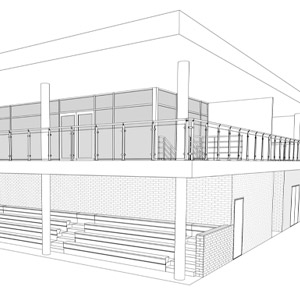 Youth Zone
The vision for Crewe Youth Zone is to create an incredible space for young people that is packed with activities including dance, music and media skills.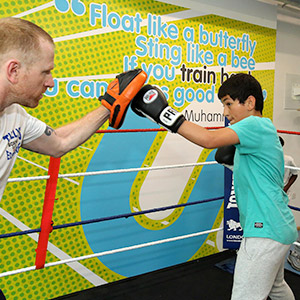 History Centre Public Space
As part of a larger archives project for Cheshire, a new History Centre is planned for the site of Crewe's former library.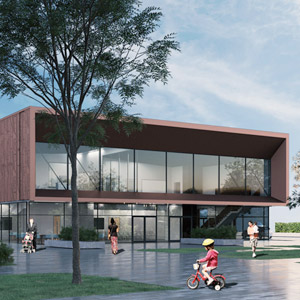 Flag Lane Baths Community Hub
The Flag Lane Baths project proposes to transform the whole site of the former Crewe swimming pool into a centrally located, top quality, thriving community hub.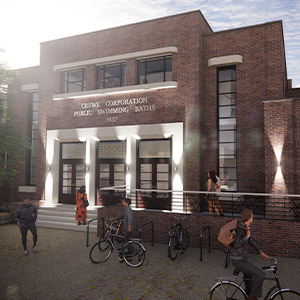 Ly² at Lyceum Square
Ly² at Lyceum Square aims to provide a new mixed-use events space and stage to support and enhance the activities of the Lyceum Theatre and Market Hall.