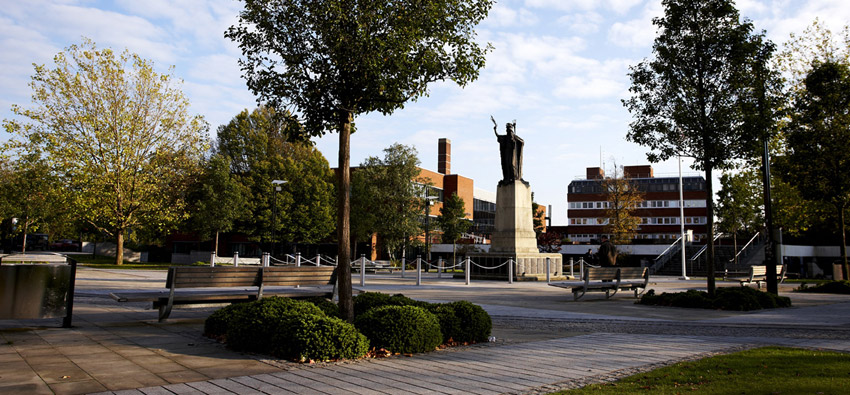 Town Centre regeneration
Crewe town centre is now at a turning point for its future direction. Along with many other towns, it has struggled to adapt to a reduction in the number of retailers. The town centre needs to diversify its offer, to become a mixed used destination that is attractive both during the day and in the evenings – for shopping and as a place of choice to spend leisure time, work, learn and live.
Crewe is well-placed; it has a growing population in the south Cheshire area which is expected to increase further with the arrival of HS2 services and hub station. At the moment a disproportionately low amount of disposable income is spent in Crewe – 'leakage' that can potentially be drawn back into the town centre.
The regeneration programme will not only deliver economic benefits, it will promote well-being and social benefits with more cultural opportunities, improved education, skills levels and improved health.
 Cheshire East Council's Cabinet in September 2017 set out a number of priorities to:
Develop distinct areas, adding a greater richness of experience and distinctiveness to the town centre – the Royal Arcade, the Civic and Cultural Quarter, the Northern Edge and Southern Gateway.

Develop the Royal Arcade scheme as a new anchor leisure and retail attraction in the heart of the town with a new high quality bus station and 400 space multi storey car park.

Capitalise on the delivery of recent major developments, the

Crewe Engineering & Design 

UTC

and

Lifestyle Centre

to reinforce shopping circuits and drive footfall.

Enhance the public realm, in pedestrian areas and at key gateways, using high quality design and materials, street furniture and public art

Diversify and enhance the Market offer; remodelling the

Market Hall

as independent retail and leisure destination and venue.
Having been identified as a location for a HS2 Hub Station, the Council recognises the potential for significant economic growth, and the importance of ensuring that the town is geared up to make the most of this, following the expected opening of a HS2 hub station in 2028.
These plans followed on from other schemes to create wider use of the town centre:
In 2016 both the new £15m Lifestyle Centre and the Government-backed £11m University Technical College – were opened.

Further applications have been made to the Towns Fund and Future High Streets Fund to support a range of town centre regeneration projects.

As a result Cheshire East Council has been allocated £14.1m 'in principle' and is currently (Feb 2021) awaiting final confirmation prior to commencing the delivery of projects.

Crewe Town Board led in developing a Town Investment Plan for Crewe which includes proposals for ten projects totalling £25m, the majority of which are focused on supporting the town centre. A response is expected in early spring 2021.