Crewe Town Board has now approved business cases for the Flag Lane Baths Community Hub and Crewe Youth Zone projects and agreed to submit them to government for their final agreement and sign off.
Members have also celebrated the recent planning approval for the 'Ly2' scheme, which will see the centre of Lyceum Square becoming a mixed-use space to host events, festivals, performances, and activities throughout the year.
The project is being funded through an allocation of £750,000 from the government's Accelerated Towns Fund. It is being delivered by Cheshire East Council and overseen by Crewe Town Board and is also being supported and co-funded by Crewe Town Council.
Doug Kinsman, chair of Crewe Town Board, said: "This year has already shown that great things are most definitely happening in Crewe, and everyone involved in securing this funding through the Towns Fund is extremely passionate about delivering real and lasting benefits to Crewe's communities.
"The strength of the business cases for these first two Towns Fund projects really demonstrates that, and I look forward to the next set of cases being presented to the board."
Mr Kinsman added: "While we may have a little while to go yet until we physically receive any funding from government for these 10 projects, it is fantastic news that planning approval has been granted for Ly2 and that we have the go ahead to start work on this exciting project."
Business cases for the other eight Towns Fund projects will continue to be developed over the coming weeks and will all be submitted to government by the end of summer for its agreement and sign off.
It is only then that a final funding offer would be made by government and physical works on the projects can begin.
Plans for the Flag Lane Baths Community Hub project – led by the Always Ahead charity – have reached a further significant milestone after being granted planning permission.
Rev David Edwards, executive director of Always Ahead, said: "The regeneration of the Flag Lane Baths building and the adjoining outdoor area, will directly contribute to the need to improve Crewe's built environment and green infrastructure, and in doing so contribute to a better-quality living environment for Crewe's residents.
"Having recently achieved approval for the planning application, this represents a huge milestone for the project in our journey towards preserving this iconic building and creating a facility that would support the needs of our community both now and in the future."
The vision for Crewe Youth Zone is to create an incredible space for young people that is packed with activities including dance, music and media skills.
Created by the charity OnSide, and staffed by supportive skilled youth workers The proposal is for state-of-the-art spaces that are open seven days a week, all year round, for just 50p a visit.
An additional facility for young people is proposed for the former youth centre site at Mirion Street.
Councillor Kathryn Flavell, lead member for children and families at Cheshire East Council said: "The proposed Youth Zone in Crewe is a much-needed facility for our young people and supports our regeneration plans for the town centre.
"We believe that children and young people are best supported within their local communities, and we are also working hard to improve social, emotional and mental health and wellbeing services. I believe that by working together, we can provide a sustainable youth service for generations to come."
Kathryn Morley, chief executive at OnSide said: "We are extremely grateful to Cheshire East Council and Crewe Town Board for showing its belief in Crewe's young people and supporting the new Youth Zone.
"This is the start of an exciting journey and we look forward to seeing how plans develop."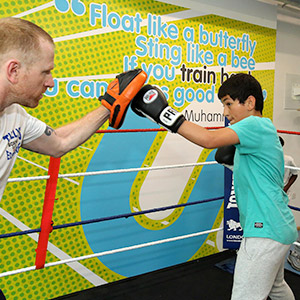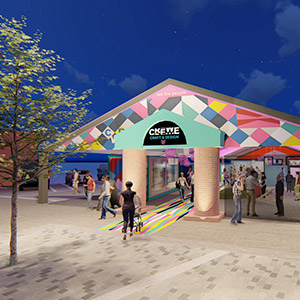 "This year has already shown that great things are most definitely happening in Crewe, and everyone involved in securing this funding through the Towns Fund is extremely passionate about delivering real and lasting benefits to Crewe's communities."