Meet the board
Rick Carter, CTC Healthcare
I am the MD and owner of CTC Healthcare, an innovative Physiotherapy and Healthcare provider. Established in 1994 CTC Healthcare have grown to deliver services across 4 clinics and are a well-established, trusted provider in the community. 
Working for many years in elite sport, I have provided physiotherapy services for Premier League clubs Chelsea, Manchester United and West Bromwich Albion and am the only chartered physiotherapist to have worked for all three local clubs Port Vale, Crewe Alexandra and Stoke City FC.
I have spent most of my working life in the area and passionately believe in the vibrant community that Crewe aspires to be. As a teenager I spent 5 years working at the old Normid supermarket in Market Street, Crewe and was a cashier at Barclays Bank, also in Market Street, for 2 years in my early twenties.  
My business links and love of the local music and arts scene tie me firmly to the vision of Crewe proposed in the Town Investment Plan.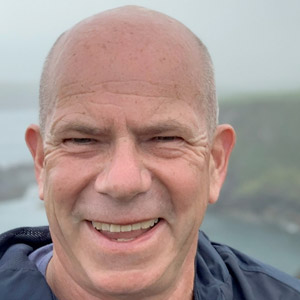 "I have spent most of my working life in the area and passionately believe in the vibrant community that Crewe aspires to be"