Meet the board
Doug Kinsman, Chair of Crewe Town Board
I volunteered to Chair the Crewe Town Board because we need to put Crewe back on the map. I was encouraged by the fact that the Town Board brings together different partners to work together across private and public sector boundaries.  
We need to develop Crewe for Crewe and by Crewe. Ultimately, the Town Board must drive the change that can have a positive impact for Crewe residents. 
It is a privilege to sit on the Crewe Town Board – we have a profound responsibility to the Town to ensure that we are successful in helping to bring about greater economic, cultural and social wellbeing.
Through the potential funding available from both the Future High Streets Fund and the Towns Fund, and using the Town Board as the catalyst, we can bring together the public, private and voluntary sectors to develop and deliver a Town Investment Plan to transform Crewe over the next 10 to 15 years, using and building on the foundations the Council have been investing time and energy into.
Crewe had a strong identity for decades, as a railway town and heavy manufacturing centre. Its fantastically located position makes it an ideal place for corporate headquarters. In fact, back in the 1960s, that is exactly what one American company did. They looked on the map, saw Crewe's location in the centre of England and its fantastic transport network and decided it was the ideal place for the UK headquarters. With HS2, we have even more reason to attract big businesses in. What we need to do with the Towns Fund investment is to make Crewe a destination for people to want to live, work, socialise and shop in. We must showcase a unified vision to attract investors buoyed by the single minded commitment and unwavering approach that gives the confidence and belief that Crewe knows where it is going and is on an upward track of growth and development, creating an attractive destination for inward investment.
We now have an unrivalled opportunity to change this narrative and write a new chapter in the history of Crewe. The council have been investing in necessary infrastructure for the town. These are the foundations for growth.  As with foundations for buildings, they are essential but not always seen.
We have an opportunity to offer something different. Crewe is surrounded by market towns, and that is not what Crewe is. Our town was built by the hard work of generations of skilled manual labour, many of whom chose to stay in the town when they retired. We have a wealth of diversity to celebrate and we need to look forward to our next chapter, to gain pride in the town and create a clear vision that people can get involved in.
The Crewe Town Board are keen to deliver that vision and make Crewe the destination it deserves to be. We need to be bold, ambitious, creative, tenacious, and driven with our 10-year Town Investment Plan. If we do not submit a high-quality bid that meets all of the government requirements, then there will be no Town Deal for Crewe. The current and future impact of Covid-19 has magnified this challenge, and the world will be very different but the transformation of Crewe is worth doing well. It's not going to be easy, but people in Crewe have never shied away from hard graft. That resilience has never been more needed than now.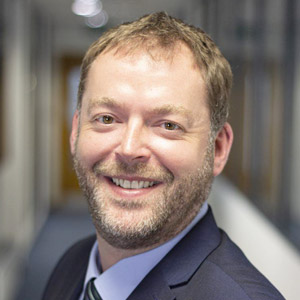 "We now have an unrivalled opportunity to change this narrative and write a new chapter in the history of Crewe".