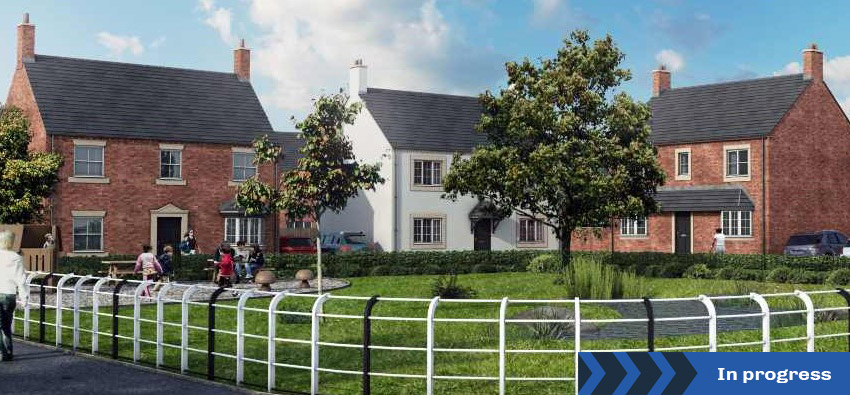 Objective: Housing
Current status: In progress
Location of project: Leighton area
Initial cost (build): TBC
Timings: Initial ground works have begun. The construction of the road is expected to be completed in around two years, with housing development following on.
Lead organisation: Cheshire East Council

Problem
Connectivity between the Leighton area and Crewe and the access to Leighton Hospital.
Solution
The North West Crewe schemes could see more than 1,200 homes built and a new road network that will give a further boost to the local economy – with improved connectivity between the Leighton area and Crewe. Cheshire East Council recently approved 'outline' applications for two separate housing schemes, totalling 1,250 new homes, and granted permission in 2019 for a new road scheme.  
Known as the North West Crewe Package, the highway scheme will help to ease traffic congestion in the Leighton area and create quicker routes to the hospital and – in the long term – the Bentley campus.
A total of 1.8 miles of new road will be built, as well as roundabouts and new access routes to the development sites. It will include a new spine road linking Minshull New Road and Smithy Lane to improve access to the hospital, especially for emergency vehicles. Developers are expected to put forward further planning applications in the future, including plans for shops, places to eat and a new primary school.
We want to hear from you.