Town Investement Plan submitted to government
Crewe's bid for up to £25m of funding from the government's Towns Fund has now been submitted – taking the town a step closer to achieving its future vision.
Crewe's 10-year Town Investment Plan sets out investment priorities and project proposals that will shape the town's long-term economic growth and development to help it to bounce back from the Covid-19 pandemic.
If successful, partners in the town will be able to deliver a variety of capital projects that will focus on town centre regeneration, culture and heritage, community spaces and connected places.
The plan was submitted to government by Cheshire East Council on 29 January and will now be subject to review by government, with the expectation that an initial agreement will be in place by spring. 
A business case will then need to be submitted to government, detailing the specific plans for each project, following which a final funding offer will be made within 12 months.
Doug Kinsman, chair of Crewe Town Board, said: "Crewe is growing and improving.  So much has already been achieved to revitalise the town and attract the funding to support the delivery of our ambitions for the town.
"In submitting this bid to government, we have a hugely important opportunity to secure further funding that would enable us to put in place a long-term strategy – with a shared vision for the town's future – that is based on the needs of Crewe's people."
He added: "This is not only about the town's physical transformation – making it a more attractive place to live, work and invest in – but about delivering lasting benefits to the health and wellbeing of its diverse communities."
In developing the Town Investment Plan, the board reached out to communities and leaders across the town to find out what outcomes people want to see and to gather project proposals. 
In deciding which projects to shortlist, the board ranked the proposals according to the eligibility criteria set by government and examined how closely each one matched the government's vision for sustainable economic regeneration for long-term growth.
Doug said: "We would like to thank everyone who took the time to submit a proposal for consideration, as we all continue to deal with the impacts of the Covid-19 pandemic.
"A key function of the Town Board is to encourage cross-sector working and to bring as much funding and inward investment to Crewe as possible – the Towns Fund is an important first step in this.
"While we have not been able to take forward all the projects submitted to us on this occasion, we will continue our conversations with all sectors of the community and welcome new ideas, to help drive forward Crewe's transformation."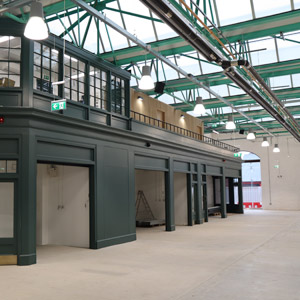 "

This is not only about the town's physical transformation – making it a more attractive place to live, work and invest in – but about delivering lasting benefits to the health and wellbeing of its diverse communities."