Meet the board
Adam Knight, Crewe Lyceum
I am Theatre Director at Crewe Lyceum, Cheshire's landmark Edwardian theatre, part of HQ Theatres & Hospitality Ltd and the Olivier Award winning Qdos Entertainment Group.
Prior to joining HQ Theatres, I held senior roles at Grand Opera House Belfast, ICC Belfast Waterfront & Ulster Hall, Sherman Theatre Cardiff, and for the Ambassador Theatre Group at Edinburgh Playhouse and at the Trafalgar Studios and Savoy Theatre in the West End where I won the London Theatre Manager of the Year Award.
I began my career at the Connaught Theatre, Worthing (where I saw many productions that originated at Crewe Lyceum including Alan Cumming's Hamlet) and as Education Trainee at Chichester Festival Theatre before training as an actor with the National Youth Music Theatre, National Youth Theatre and at the Webber Douglas Academy of Dramatic Art in London.
As an actor, I appeared on stage in London, on Broadway and in the musical Blood Brothers for Bill Kenwright. Recipient of the SOLT / Stage One New Producer's Bursary, my production of Samuel Adamson's Some Kind of Bliss played in London and New York and received a Whatsonstage.com Award nomination.
In addition to being a member of Crewe Town Board, I am a Trustee of Waverley Care, Scotland's leading HIV & Hepatitis C charity and Co-Chair of Theatre & Dance NI. At the invitation of Her Majesty The Queen, I attended the Buckingham Palace Reception for the Achievement of Young Adults. I am a graduate of Ulster University.
I am passionate about the positive part that arts and cultural activity plays in raising aspirations and enriching people's lives. I am proud to be a member of Crewe Town Board and chair of Crewe Cultural Forum and look forward to working with everyone as we build back better.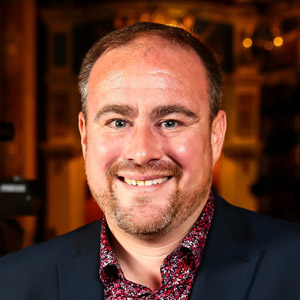 "I am proud to be a member of Crewe Town Board and chair of Crewe Cultural Forum and look forward to working with everyone as we build back better"